This week Natalie and I were at the ballet again, this time for The Nutcracker!  You may remember that earlier this year, our trip to see Noah's Ark was a big hit!  Several of Natalie's good friends and their mommies were also there to enjoy the show… thanks Olivia for organizing this! 🙂
There were more girls, but these were the ones who held still for a picture!  Their expressions are so funny.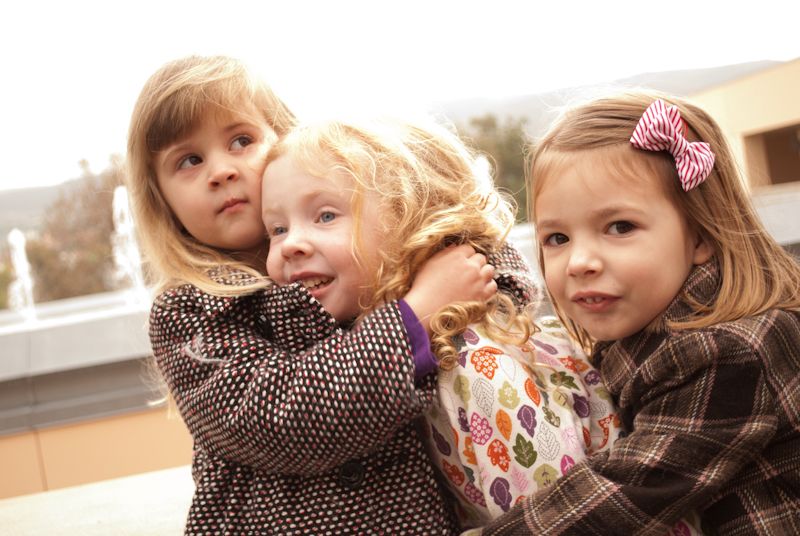 We had GREAT seats this time, and really enjoyed the ballet!   Natalie has a surprisingly good attention span for this kind of thing.