I've never loved the wall color in our living room.  In fact, the whole house used to be painted the same basic tan, and I've been slowly changing it to better reflect my taste.  The problem with the living room was those high ceilings… I needed a lot of motivation to tackle those! Then I saw this picture and it inspired me:
(picture via a la mode)
Granted, it's about 3 times the size of my living room with 5 times the natural light, and doesn't have to do triple-duty as a dining room and office, but it was exactly the look I'd been wanting.  The blue-green-gray paint in that room would leave my smaller, darker living room looking more cozy than airy, so I decided to go with a more true gray (Moonshine by Benjamin Moore). Plus the kids room is a very similar greenish gray, and I didn't want it to look the same. I'm VERY pleased with the result!
BEFORE: warm tan (November 2010)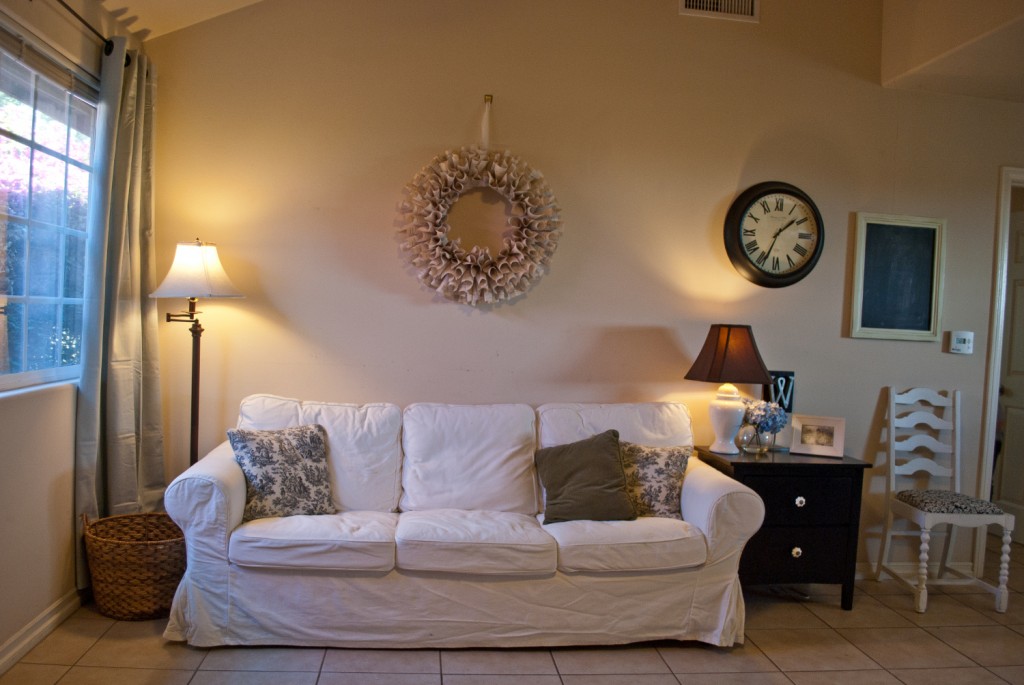 NOW: cool, bright, and gray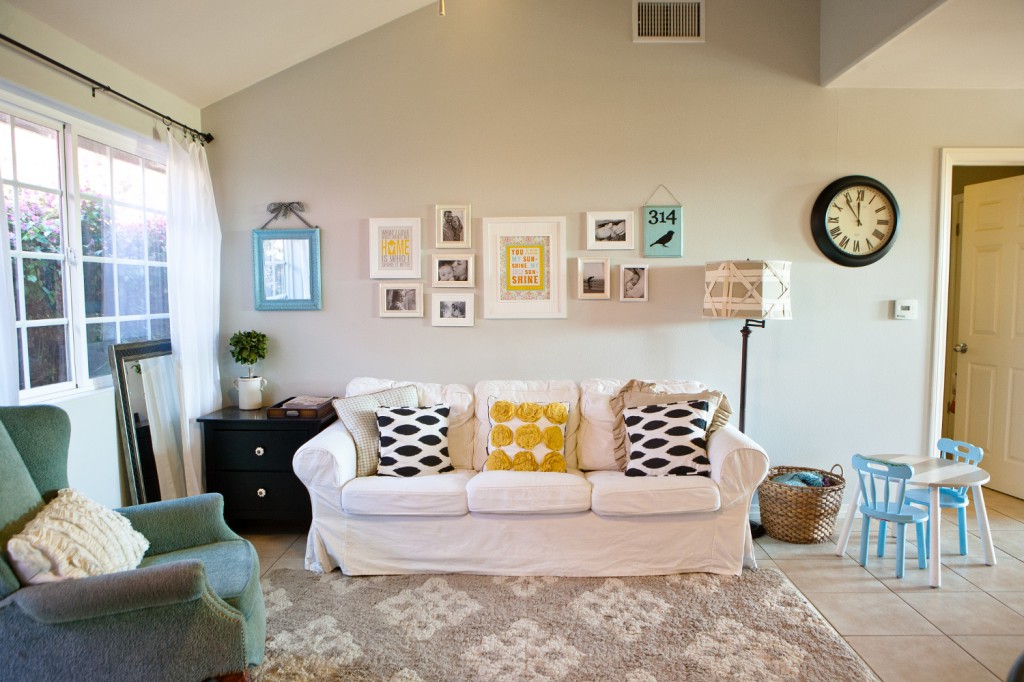 In my dream world I'd have a couple of these beautiful lamps in there, too. (Pottery Barn gift cards welcome for Christmas/Birthdays! :))
Still not sure what I want to do here. The dining area always stumps me.
Wouldn't something like this be amazing??
(via blessedbeyondmeasure)
However my next project is decorating for Fall, which begins this week!  (I don't acknowledge the beginning of Fall until mid-October, so I'm not disapointed with California's lack of fall weather.)