Some of you may have recognized the live tree we got last year in other pictures.  I managed to keep it alive to use again!  It's grown some and of course has a bigger container this year.  It's a little offbeat but so are we, so it suits us. 🙂
I like to decorate differently every year, which is why I bought silver ornaments years ago– they go pretty well with anything, like the black, white, and Tiffany blue that I am loving right now.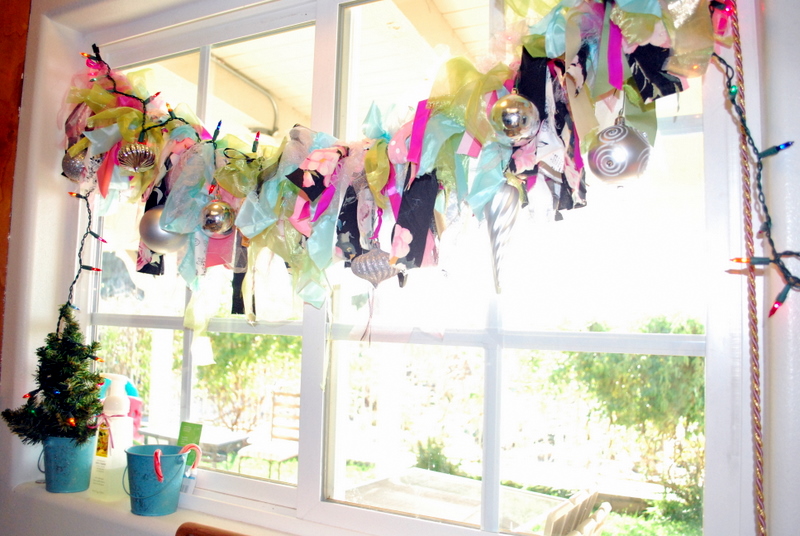 Here's the colorful fabric scrap garland that my mom made me last year, the bright colors were perfect for this year too.  I hang my Christmas cards from it, and it is now almost impossible to see because of all the cards!