I love reading about what other people do on their weekends!  Personally, I love to stay home and work on my never-ending list of "projects" than anything else ( I think this drives Andy crazy sometimes).  This past weekend (yesterday), I got some photography experience at a wine & food festival, which is also awesome…  but here's what I did the weekend before:
I decided it was time to update my living room's look for spring and summer.  My favorite and most frugal way to change it up is to sew up some new pillow slipcovers!  I am no seamstress, but they are simple to make and fabric can be found cheap!   This time I got super fancy and attempted some very professional looking piping around the edges (thanks to help from my mom and an Internet tutorial).
I wanted some kind of bold print because my living room has a lot of neutrals, and found this fun and unusual black & white pattern. I am so pleased with how these turned out and ended up LOVING the fabric, which apparently is vaguely reminiscent of animal print… Mom said "zebra", Hannah said "Dalmatian", and Natalie threw a scrap over her back and said, "Pretend I'm a cow!"
The yellow rosette pillow was a gift card splurge, and my favorite Target purchase ever. I normally stick to making them myself but I could not resist that happy pillow! The white ruffled pillow hiding in the back is something I made last summer.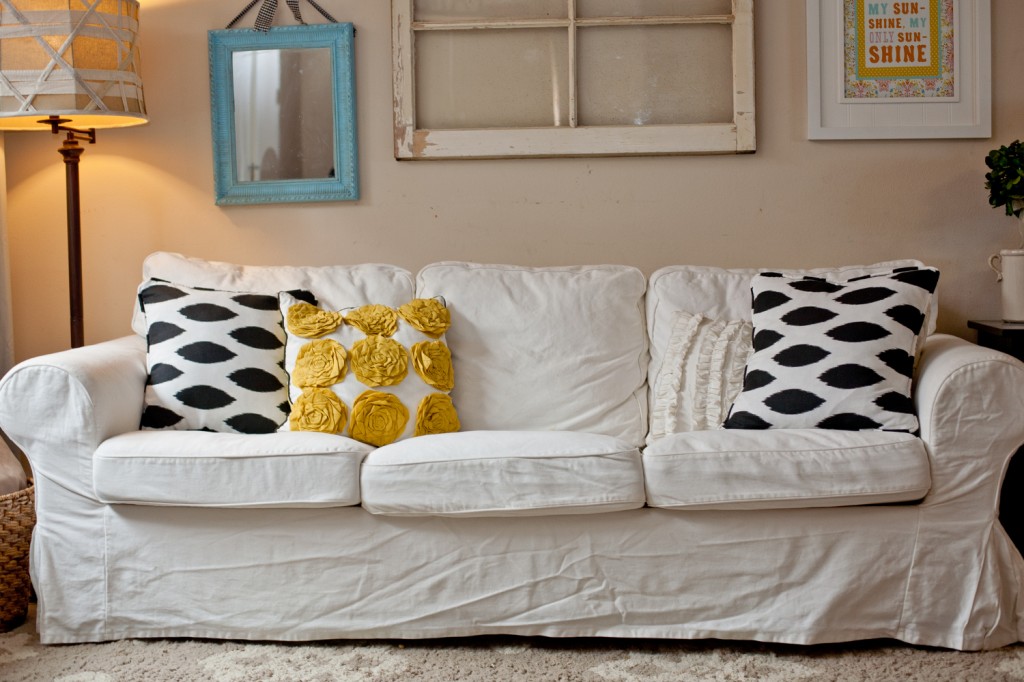 After I mastered the piping on the black and white pillows, I tried this one with piping AND a ruffle (the LOVE pillow was an Etsy purchase).  It was not easy, and came out far from perfect, but I am happy with it!  My ultimate goal is to get experienced enough to sew a slipcover for that green wingback chair some day!  As you can see, it is getting quite worn.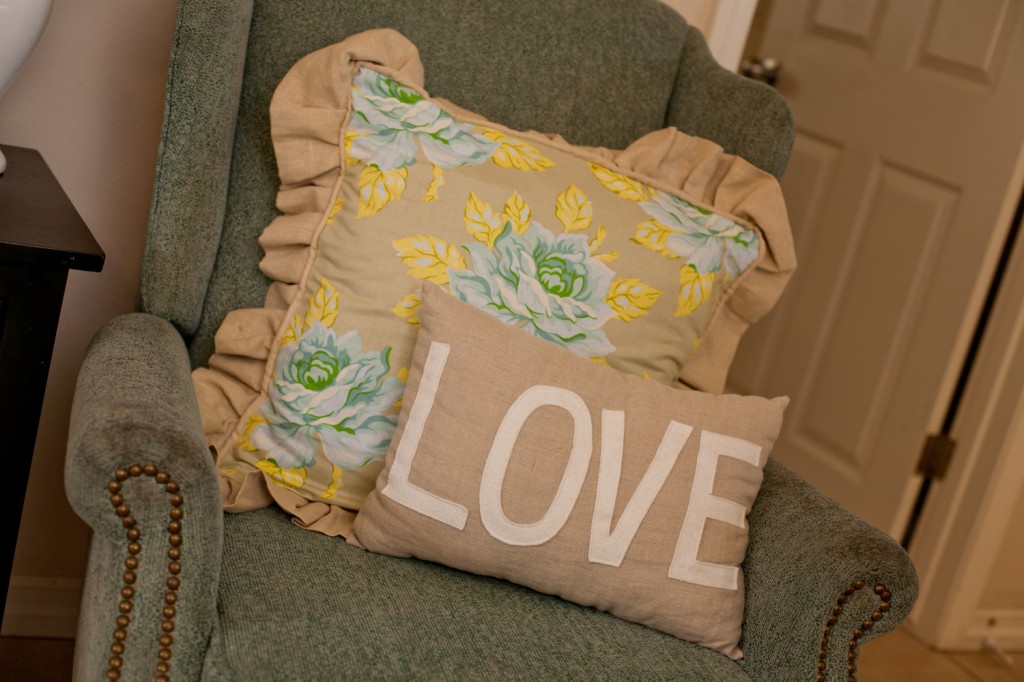 I think the living room ended up looking bright and cheerful for the beginning of summer!