It has been about a month since I blogged… May was a very busy month! I will try to get up to speed, but next week begins my Spring Cleaning. I just had a couple funny pictures for you today…
I frequently dress the family in coordinating outfits, completely unintentionally. Last Sunday we were walking up to church when I realized that both Natalie and I were wearing skinny jeans, silver colored shoes, blue ruffled tops, and cardigans! When we got home I took a picture to mark the occasion, as I usually try to do when that sort of thing happens.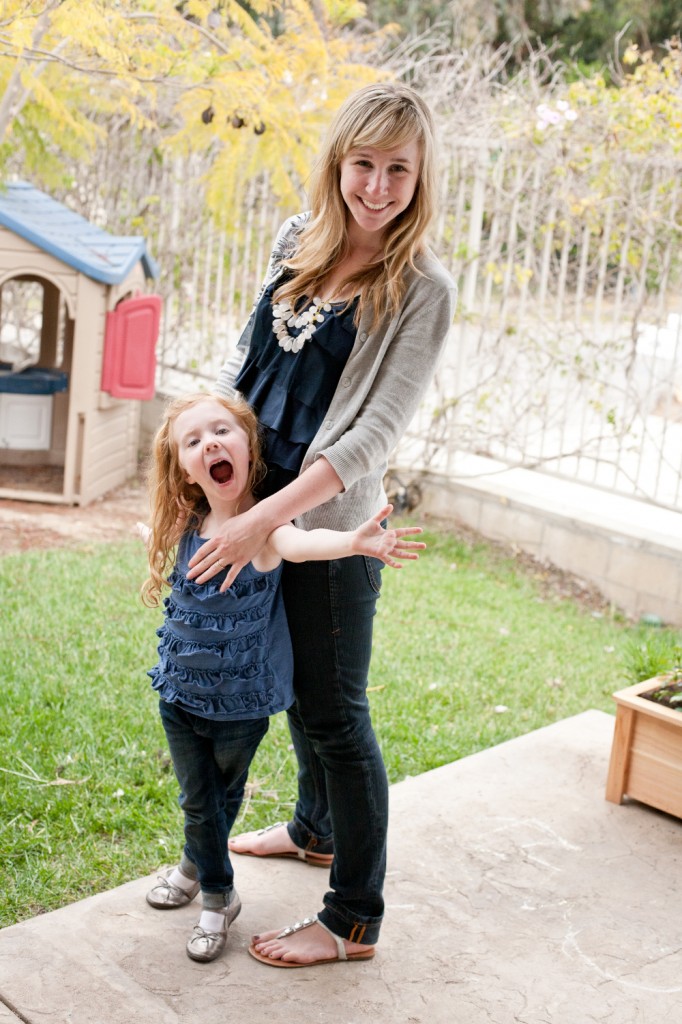 A couple weeks before I snapped this one of the kids on our way out the door to a playdate, wearing complimenting outfits (again, I do not do this on purpose, and usually it is someone else who points it out to me!):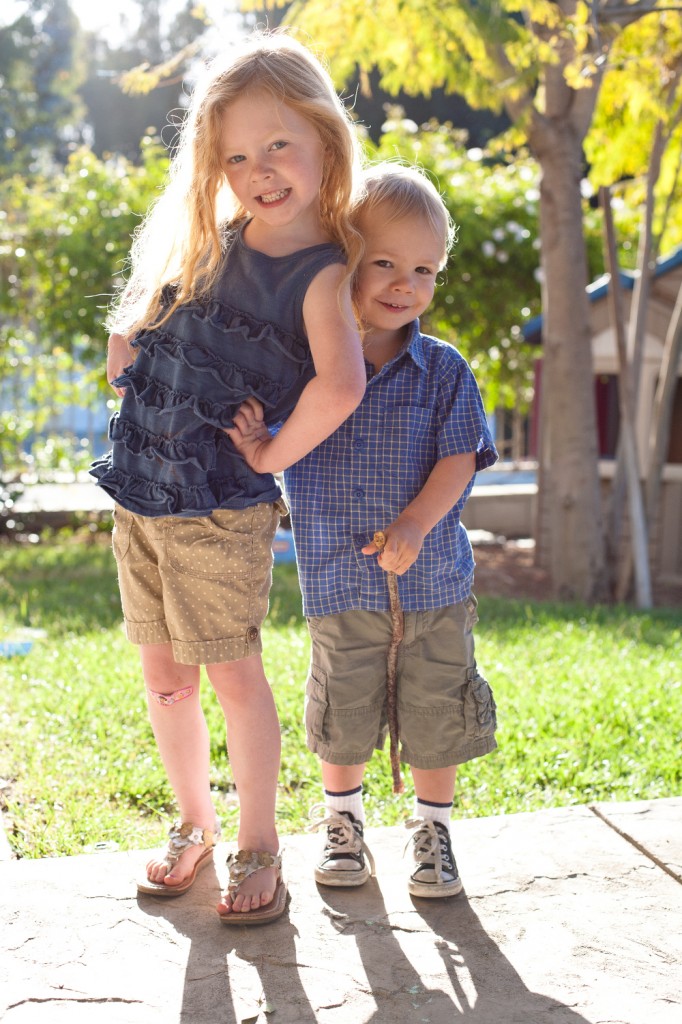 Going back in the archives to October, Natalie and I wore similar outfits to MOPS one day:
Just wanted to share those funnies! Hopefully I'll be back with more soon.