New Year's Eve was spent at the Curtis' house with three other couples and 5 kids running around like crazy. It was super fun!  When the kids started getting tired we put them in their pajamas and turned a movie on… it worked great!  Ben went to bed in the guest room and the grown-ups got to keep hanging out.
(Natalie, Grace, and Audrey, completely engrossed in a Tinkerbell movie.)
Playing games and eating brownies till midnight is the best kind of party!
Here's a picture of Natalie at midnight… she was barely staying awake.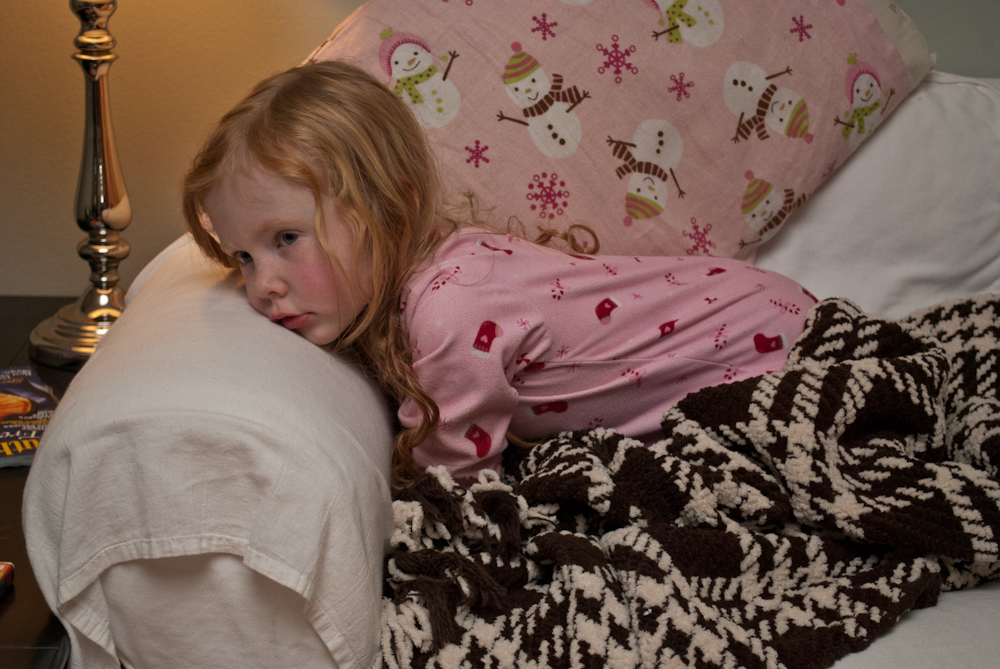 Audrey didn't quite make it!
The next morning it was off to the Santa Barbara Zoo, our New Year's Day Tradition.
The otters had 5 babies are they are so cute and fun to watch!  My favorite of the day.
Ben loved these macaws, because he can make a squawking noise just like them.  Natalie's favorite was the baby elephant statue, as usual.
I thought this was so cute and funny… the gorilla loves his brown blankie, too!  He was dragging it around with him everywhere, just like someone else I know…
We finished off our Santa Barbara excursion at the train station for lunch with Uncle Matt!