It would have been great to blog each Christmas event as it happened, but it flew by way too fast!  Probably everyone has seen my pictures on Facebook, but here's a little recap:
My sister had to work on Christmas Eve, so we started the festivities early with breakfast at her house on the way to Los Angeles.  She made chocolate chip pancakes for us and we passed out presents.
Christmas Eve was spent at my Aunt Jessica's house with Mom's side of the family.  We always have a wonderful time there, and the kids have cousins to play with which is the BEST!
We spent Christmas morning at home as a family.  It was just right!
I think Natalie is going to be a great reader. She LOVES books!
Our family picture… courtesy of the tripod:
We were so happy to have all of our local family members over for a Christmas Tamale Lunch!   Andy's co-worker's mother-in-law makes bunches of authentic home made tamales each December, as we were fortunate to discover last year.  We got 4 dozen this time around! Tamales are one of my favorite foods so this is a tradition I can get really excited about (in case you couldn't tell)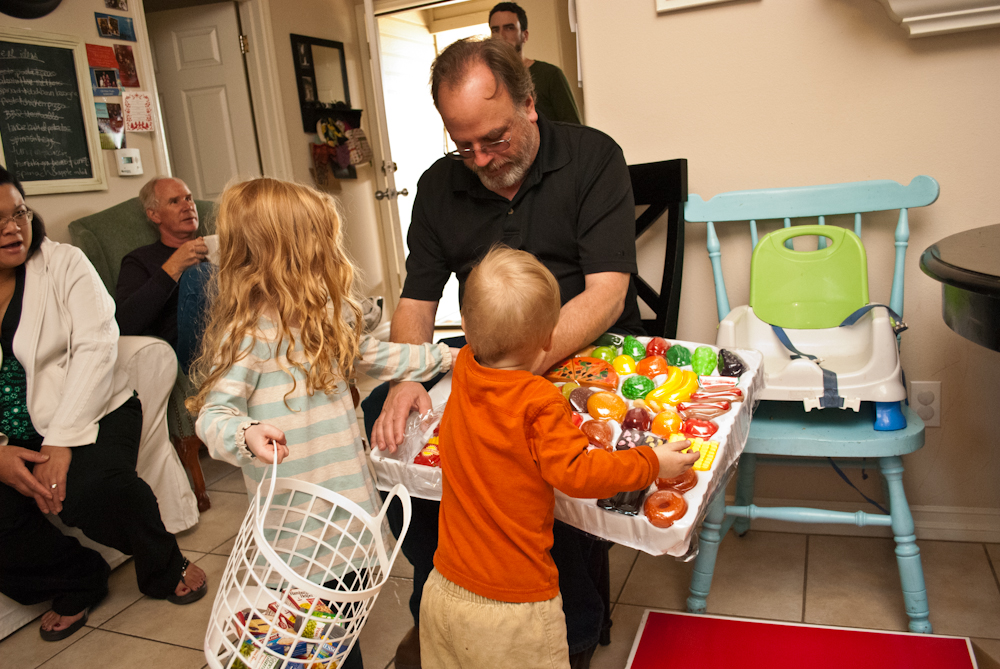 There was yet another Christmas celebration on Monday.  We had a delicious turkey dinner at Ted & Lennie's house with Matt, who had to work on Christmas.
Natalie is so appreciative of all her gifts!  She has been thoroughly enjoying every single one of them, and that is fun to see.