Mondays are my new favorite day!   I get one of these delivered to my doorstep: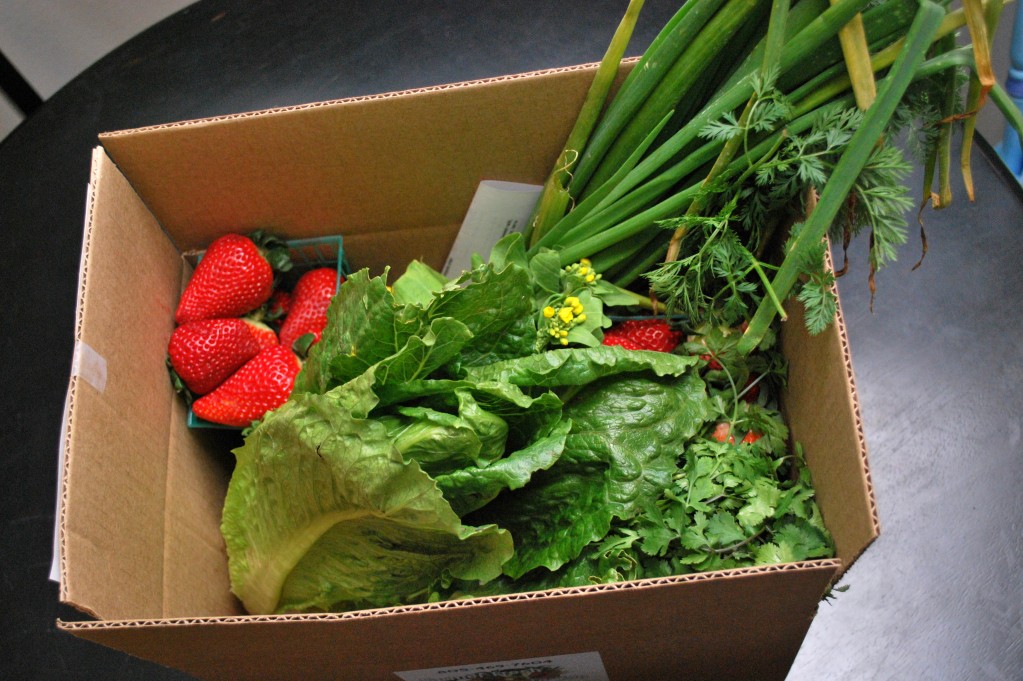 We signed up for a service called Farmer Fresh To You, which delivers a box of locally grown, organic produce to us each week.  It tastes amazing!  Hannah was asking to see how much comes in a box, so here it is all spread out .  This is the 2nd smallest size: 7 kinds of veggies, 3 kinds of fruits, plus a clove of garlic, a lemon, and an herb.  We don't order specific things, but they do e-mail us ahead of time telling us what we are getting so that we can substitute if there's one we don't like.  This amount is almost enough to get us through a week– I did use a bunch of bananas and some bell peppers in addition to all this.  But it will be perfect when our garden is producing again.
Yes, we are so lucky to live in a place where delicious strawberries are growing in February!  They were big juicy ones too.
It's fun to try new things.  Turns out the whole family loves baby bok choy! Who would have guessed?  Check out this funky Romanesco cauliflower we got this week.  I made a yummy casserole with it.