Natalie is always thrilled to jump on board with any holiday she learns about, and Valentine's Day was no exception.  (I'm just glad she doesn't constantly ask to go trick-or-treating again!)  All week long she looked forward to a Valentine's party at her friend Ava's house.  The girls got to decorate crowns, and eat heart shaped sandwiches for lunch.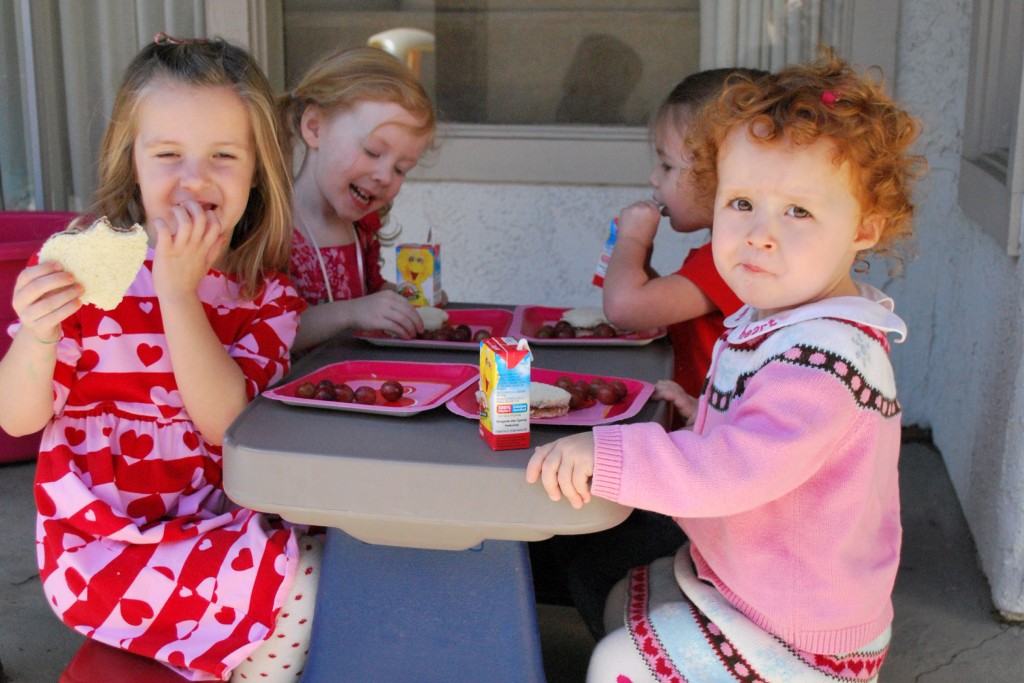 This is what happens when lunch is left unattended!
These are the Valentines that Natalie and I made and gave this year: iPods!  Complete with Hershey's Kiss earbuds.  They were a big hit.