We're fitting in as many fun activities as possible before summer is over and we get into our busy fall routine!
Everything from eating lunch at our favorite local sandwich place, to slip-n-sliding in the sun, to hanging out with Aunt Jamie while she works at Anthro (still can't believe she let my kids color at an $800 table).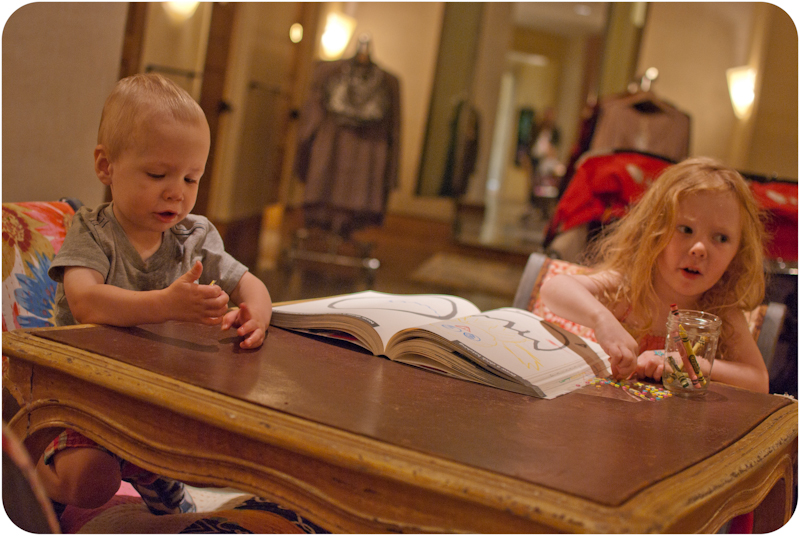 Of course we are making good use of our year pass at the Santa Barbara Zoo!
Plenty of watermelon… and a trip to the Ikea showroom with the Aunties.
Personally I'm hoping for a few more beach days, now that the sun comes out on a regular basis!  It was a really foggy summer here!