Merry Christmas!!  This week we have had lots of fun with family and friends, with even more to come.  Hopefully I will get to blog it all now that we have a long weekend!
Look at this excitement– Natalie was soooo happy to wake up to presents this morning!   "It's Christmas Eve!" she told me.  She is probably confused because we've had so many parties and festivities, but she's loving it all anyway.
Ben was just happy about all the paper laying around, and the music coming from Natalie's new CD player.  We also heard a lot of this, "No, Ben, is NOT for you!"  She says it politely but firmly, what a good big sister.  She was happy to share her puzzles, though!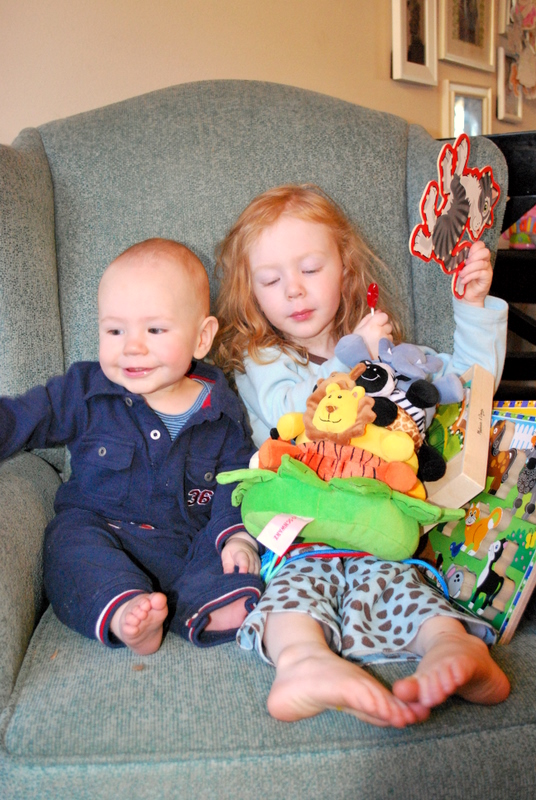 I told Andy that we didn't have to exchange gifts this year, but he surprised me anyway with the Anthro dress I'd been pining after.
Fortunately I knew he wouldn't be able to resist getting me a present, so I got him this hard drive.
We're looking forward to a relaxing day and dinner with the Wilkinson's & Satterbergs tonight!