On Saturday we headed down to my aunt's house to celebrate the birthdays of my brother Mike (13) and cousin Ryan (6).
There was some serious "June Gloom" going on outside, the fog was so thick it felt like it was raining.  But we grilled fish tacos anyway!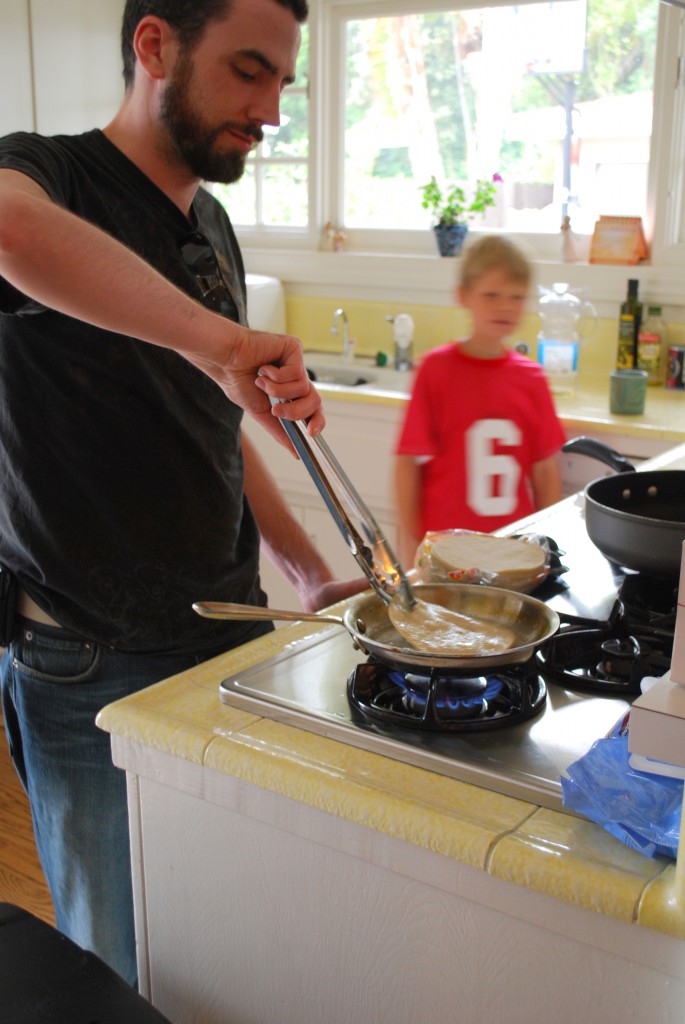 Natalie had such a fun time with her cousin Kate!  I love it because Kate is just enough older (she's almost 4) that she can supervise Natalie, making sure she doesn't go anywhere she's not supposed to.  And Natalie admires Kate so much that she does whatever Kate says without throwing a fit.  They were so sweet playing together!  I thought this was a cute picture of Kate guarding the door.
My contribution to the party was these rainbow cupcakes!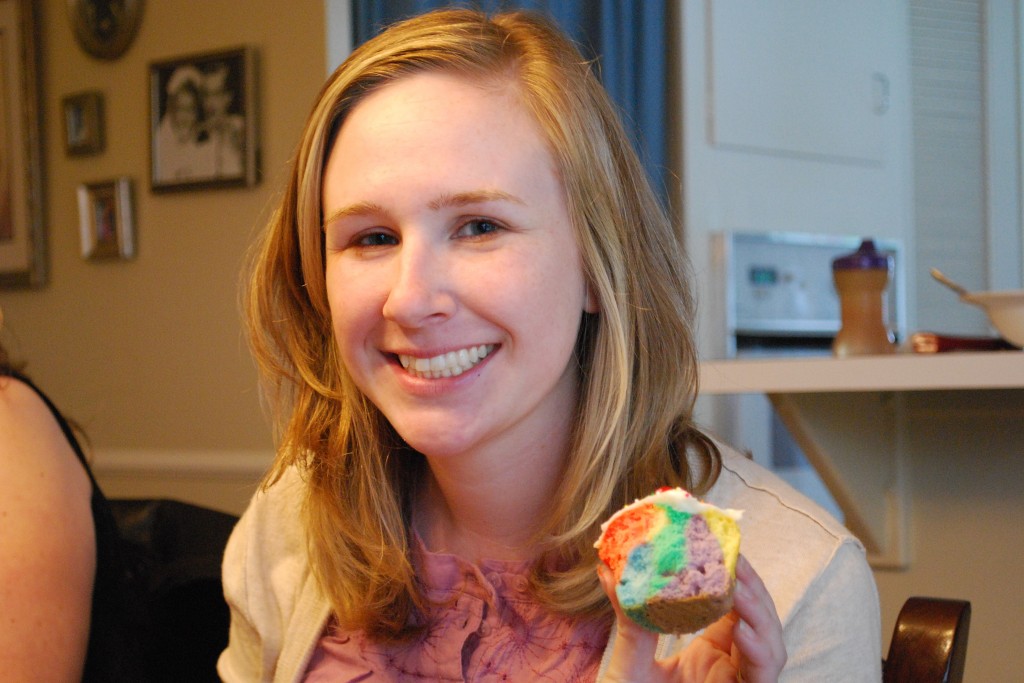 I had fun making them, I'm always up for making dessert.  I just try to reserve my baking for special occasions when there is someone other than myself to eat the finished product.  They have cream cheese frosting, with Skittles and rainbow sprinkles on top.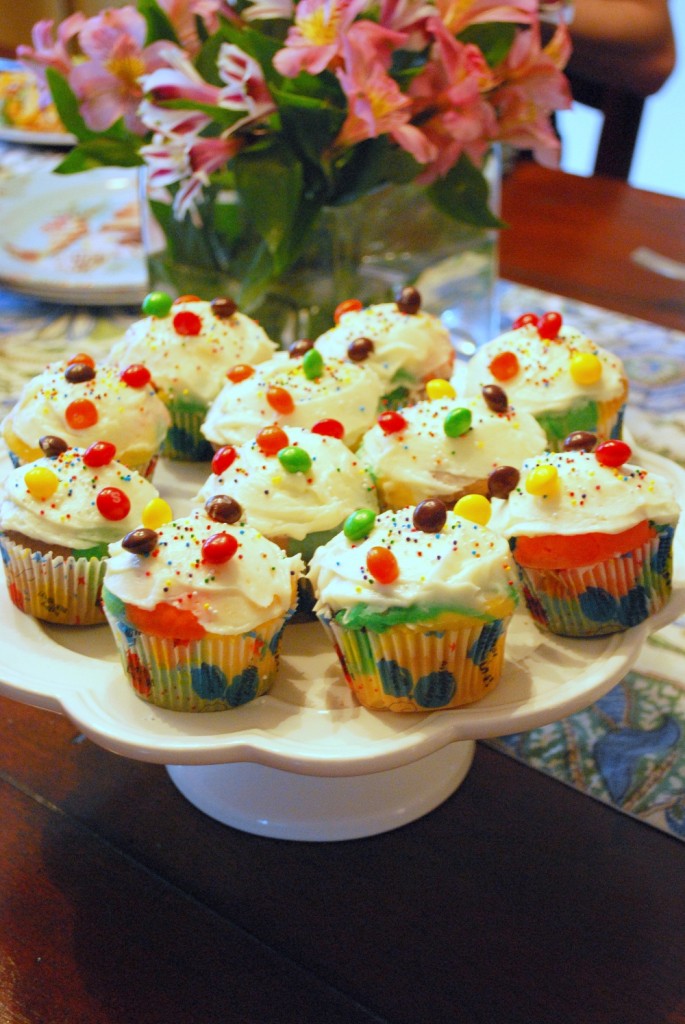 Little Ryan is the most grateful kid you'll ever meet, he must have thanked me 25 times for making him cupcakes!  Gotta love appreciation!