One morning my friend Hannah and I got together and made about 150 mini cupcakes to serve at a party… with four kids running around, it only took us four hours! 😉  It was well worth the effort because the cupcakes were both cute and delicious.  We served them at a fabulous Stella & Dot jewelry party that Hannah was hosting that night.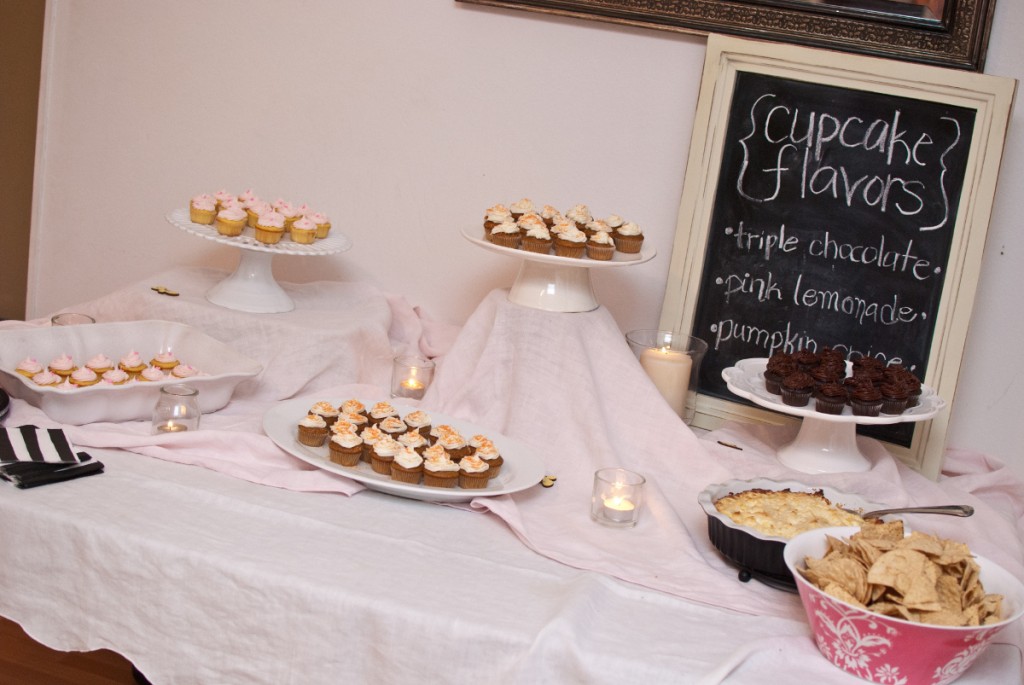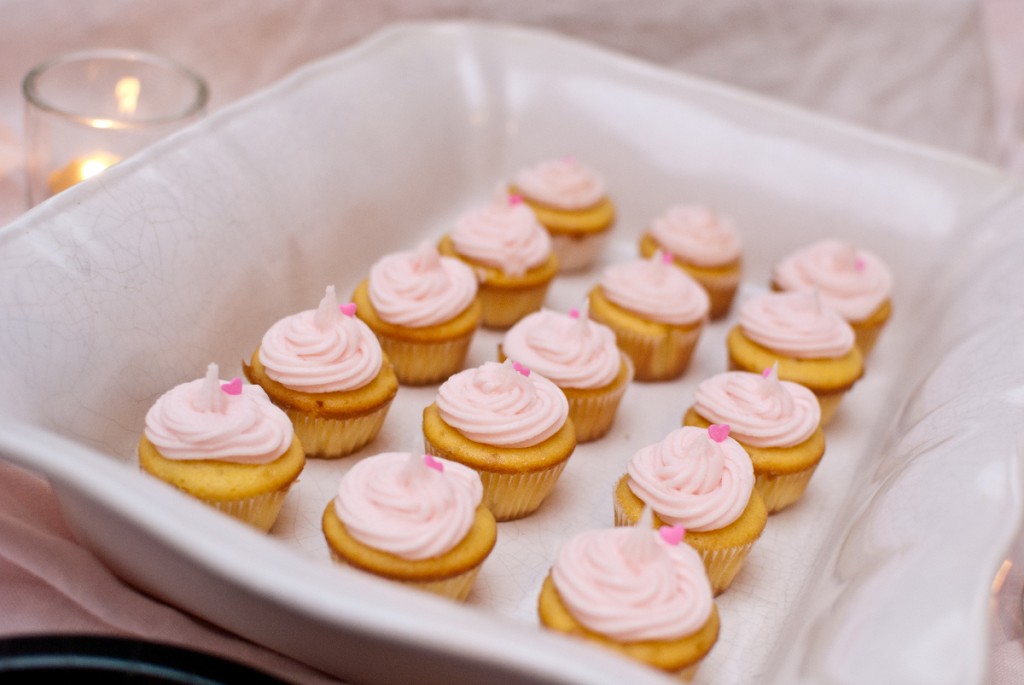 Hannah recently moved into her parents' rental home, which was the site of many a sleepover back in high school.  So when the party was over, OF COURSE we had to have another one with our circle of childhood friends, just for old time's sake!  Turns out the majority of us can still stay up talking till 2 AM, and haven't lost our love of taking silly pictures and ordering pizza at midnight.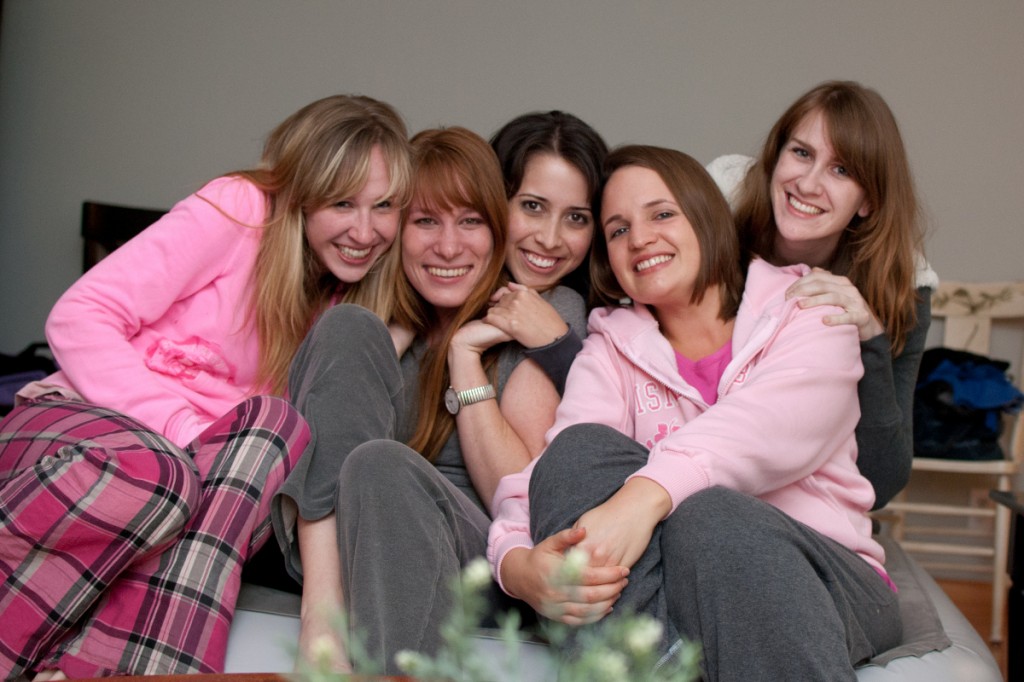 Love these girls… so glad we are still friends!