Last week's field trip was to the Painted Pony Farm.  It was a rainy week, but the sun came out for just two hours while we were there!  Their pumpkin patch is the real deal– you have to clip it off the vine yourself.
Natalie was NOT interested in holding one of the sweet little chicks, she thought their "claws" would hurt her. Ben was loving the chicks though.  Except, he thought he was supposed to hold them by their heads.  That's why I don't have a picture of either of my kids holding a chick like I was hoping for!
Natalie loved the horses best, as usual.  She talks to them, just chattering away.  As for Ben, he was so excited to grab handfuls of pellets to feed to the animals!  This was pretty much the thrill of his life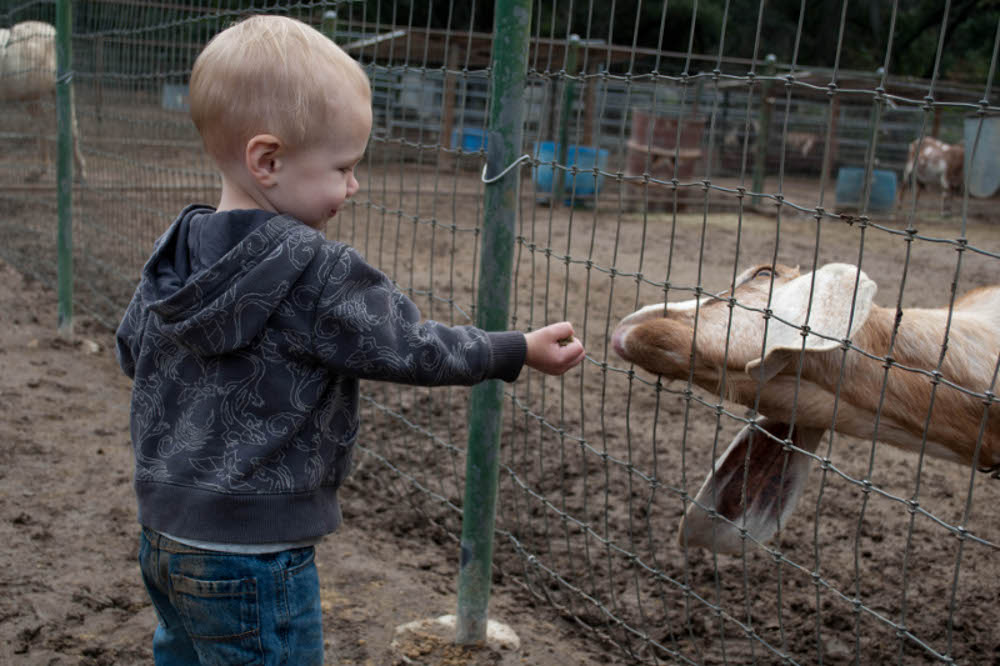 I visited this very farm many times growing up so it was awesome to see it again.  It's still run by the same people and looks exactly the same!