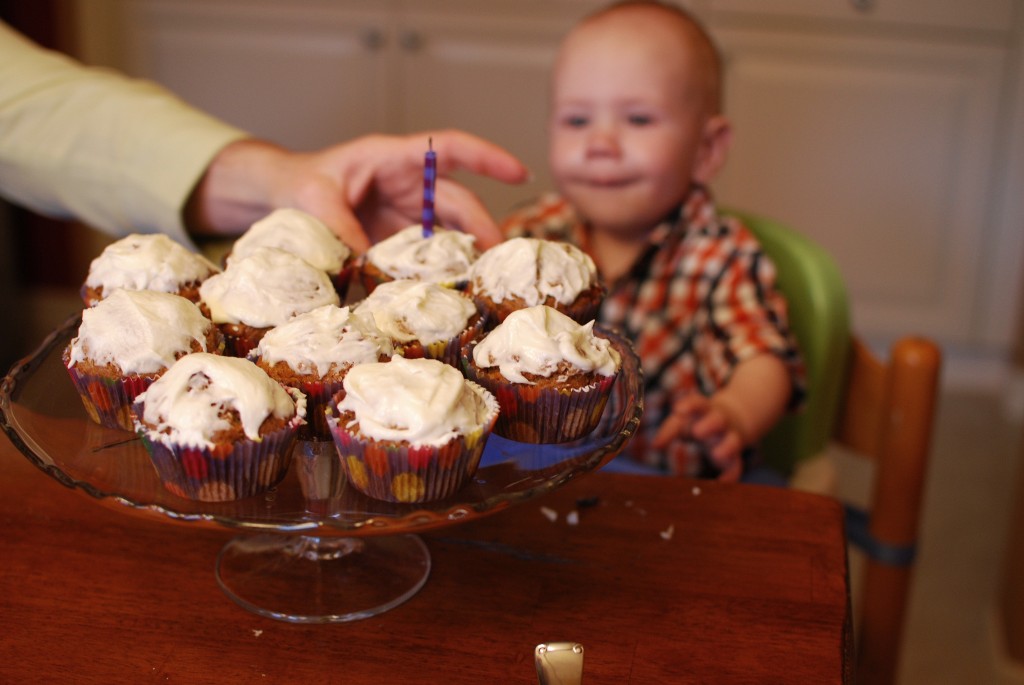 Our fun little boy turned one on March 31!  Being a second child and all, Ben's birthday cake (carrot cupcakes) was definitely not his first experience with sweet baked goods.  This boy knows exactly what to do with a cupcake.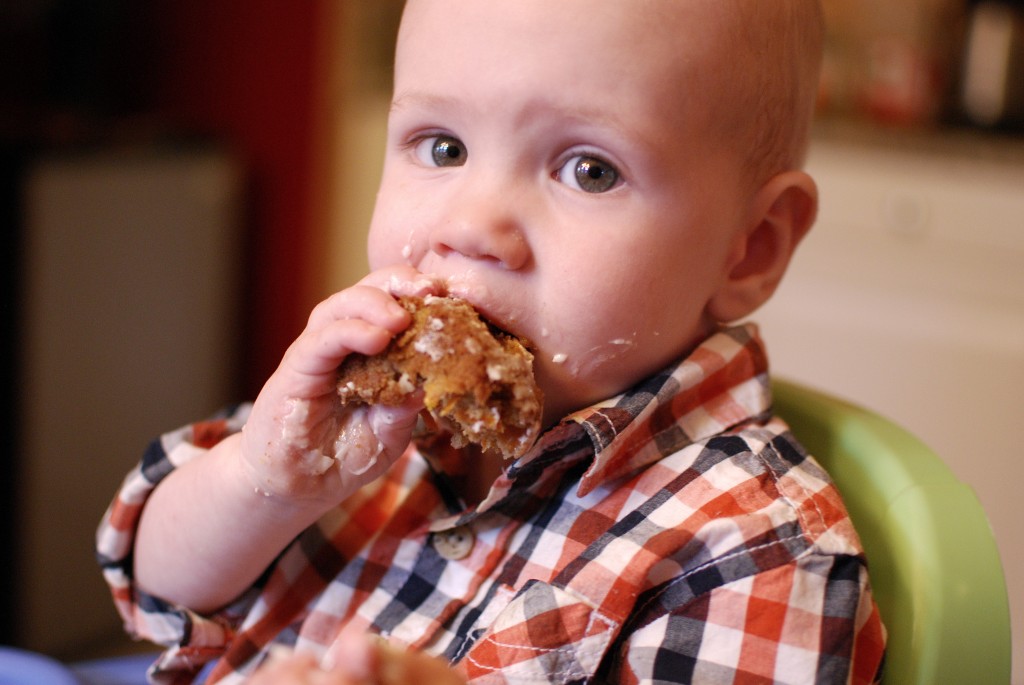 For the kids, one of the highlights of dinner at my parents' house is feeding crickets to Mike's "dragon" (as Natalie calls him).  Ben is fascinated!  What a fun birthday treat.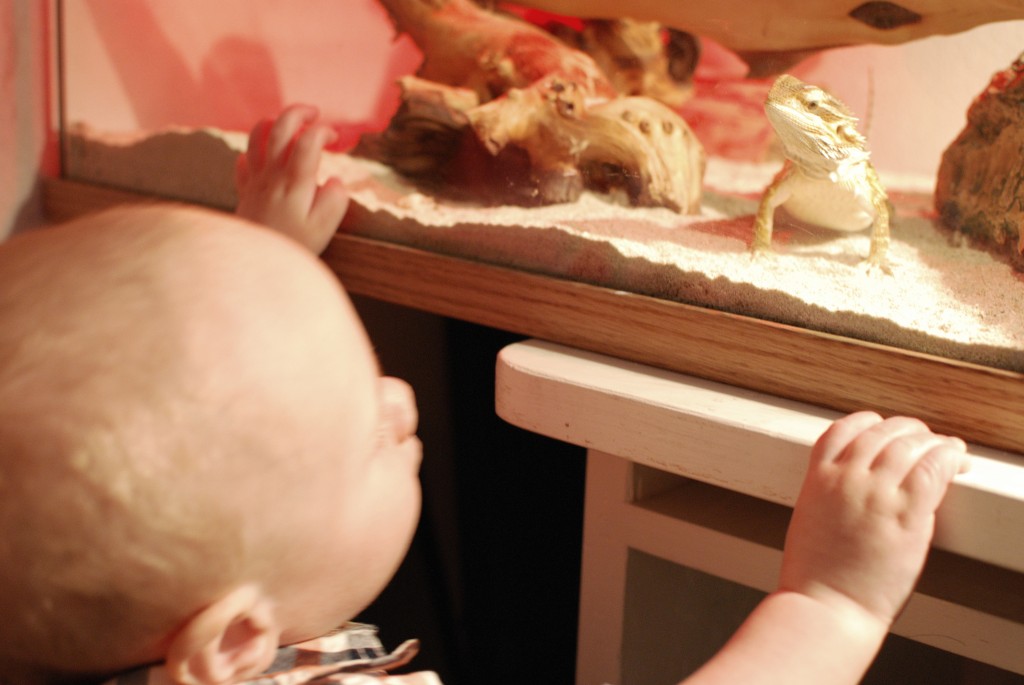 Here's our Ben, about to open his classic first birthday present from Grandpa Wilkie and Lennie, a soccer ball!  Natalie is smiling big because she honestly thought it was a giant piece of candy.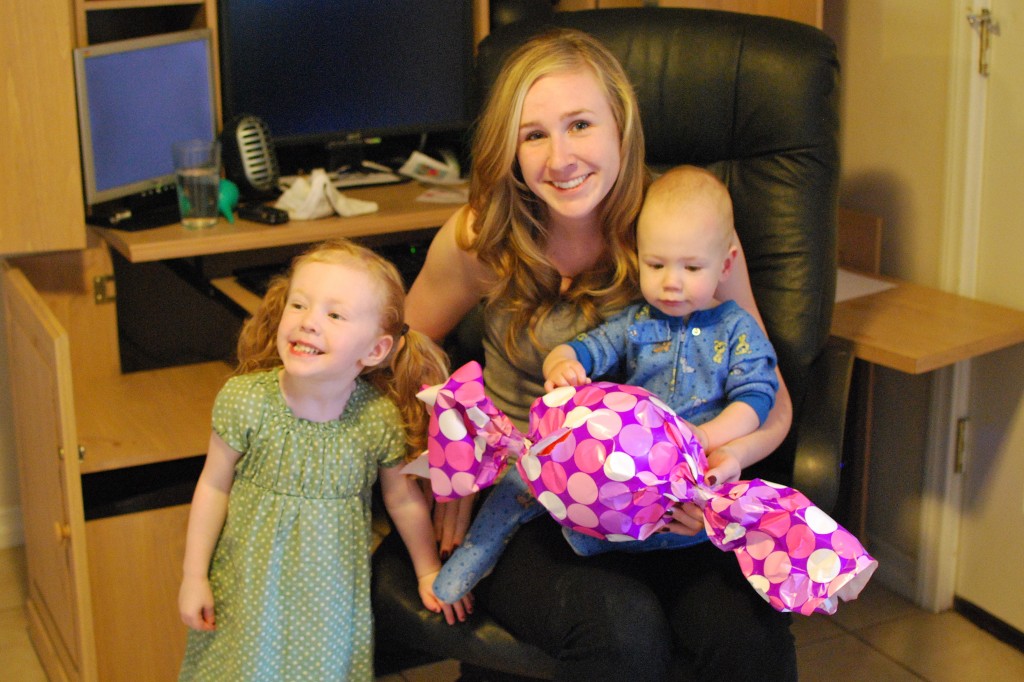 Happy Birthday, Ben! Don't let your sister take all your stuff!