So, today I was hanging out in the backyard with the kids while we waited for Andy to get home (I pretty much count down the minutes till he drives up) and was reminded of something I find very funny/ironic.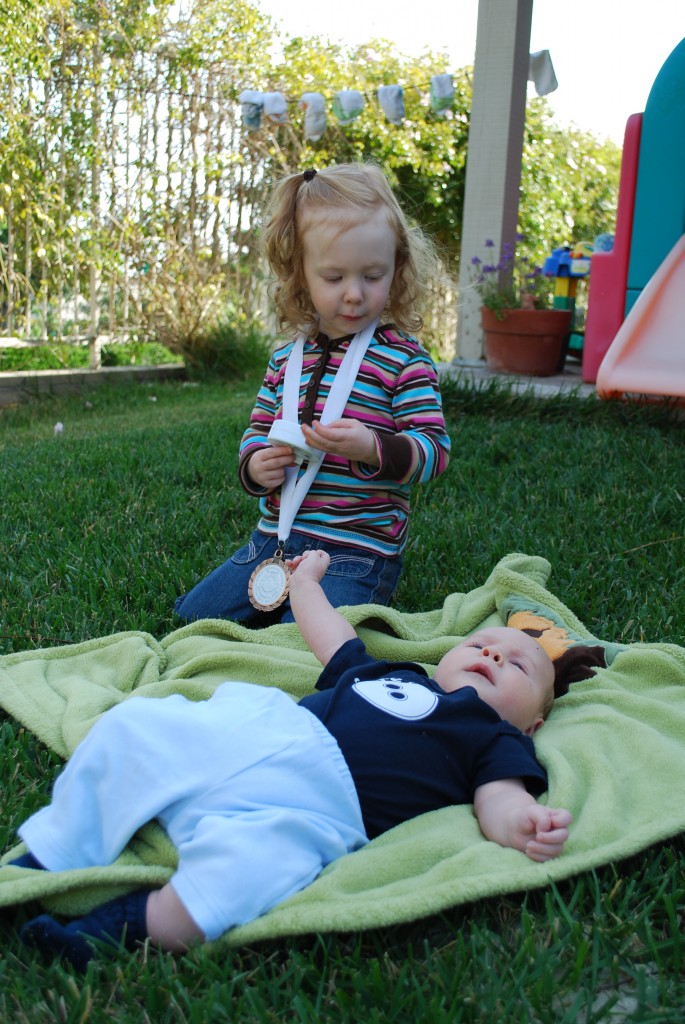 Natalie was wearing my "Mommy Race Medal", as she calls it.  She loves to wear that thing and pretends she is starting a race, crouching down and saying "set… GO!"  before running off.   It's a 3rd place medal for a 5K run I did last October.    I ran that race when I was 3 months pregnant with Ben, and  got a horrible time (I don't even remember!), but hey I still placed!  What you need to know is that I NEVER win any prizes in all these races I run, this is literally the only one I've ever received.  As usual, we left before they announced the winners,  but a friend who was also running picked mine up for me and brought it over later that day.  It took me about an hour to notice it wasn't a participation prize, it actually had "Mollie Wilkinson, 3rd place, Women 20-24" engraved on it.  I was laughing the rest of the day week over the fact that my one and only prize for running came when I was slow and pregnant (obviously there was a shortage of 20-24 year olds in that race).
Natalie seems very impressed when I tell her about it, but she wasn't at the time.  You can't really tell in this picture that was taken after the race, but she was super grumpy at us for getting her up so early.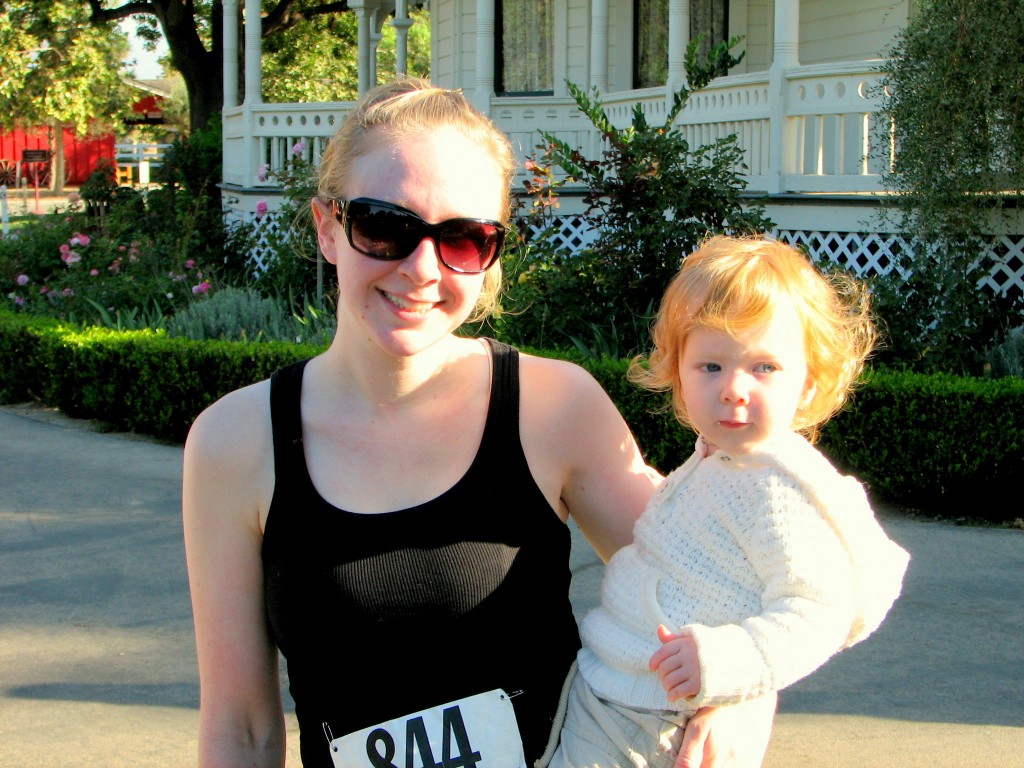 I am currently training for my first 10K run since Ben was born, so wish me luck.  I will definitely not be winning any prizes in that one, it is a much bigger race and I did just have a baby 2 months ago!