I don't have anything exciting to say today, so I thought I'd share some extra cute/fun things that I enjoyed about a regular old Thursday with Nata.
1. Natalie's imaginative play…
This afternoon she was playing outside in the dirt (she heads straight for the dirt and rocks!) and I was snapping some pictures of her.  She laid down in the dirt and I asked her what she was doing?  She told me she was a sleepy puppy!  I don't know why but that cracks me up and I love to see her pretending things.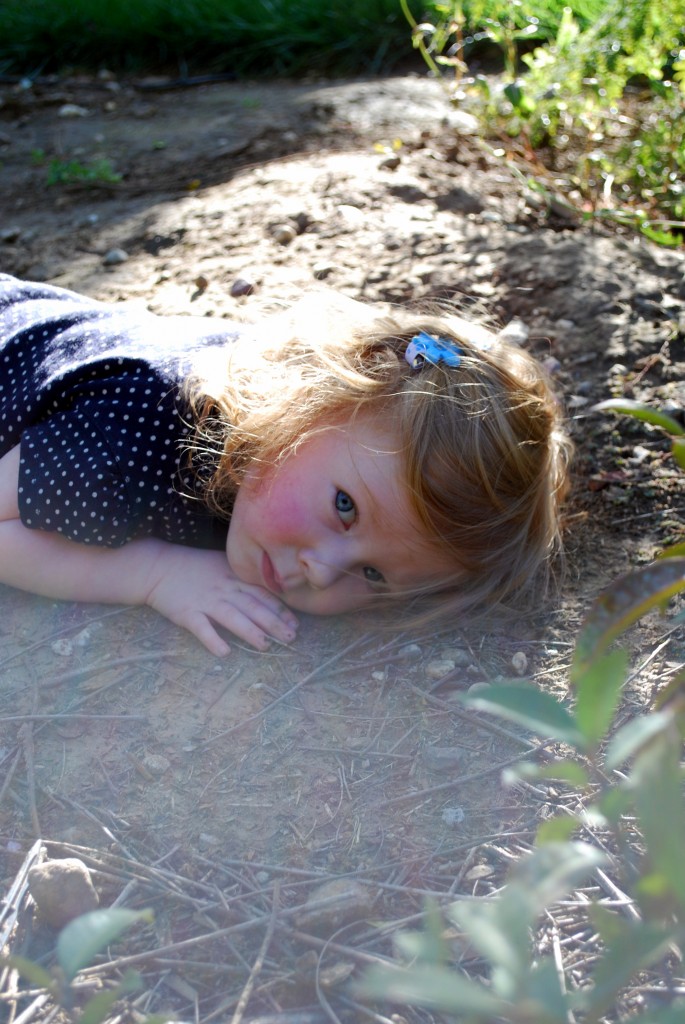 2. Colorful clothesline…
It was warm and sunny today after a couple weeks of cold and rainy weather.  I love the rain, but the sunshine means I can hang Nata's cloth diapers on the clothesline instead of using the dryer! It saves us money, and don't they look so bright and cheerful hanging there?  I had to get a picture.
3.  Fresh flowers…
Tulips to be exact!  I got them for free at church this morning.  I think tulips might be on the verge of passing roses and hydrangeas as my favorite flowers.  I love these white ones on our dresser which I recently painted black.