Look!  We're still here.  Life goes on, and Natalie continues to get older and cuter!  Today we celebrated Nata's second Christmas Eve, whereupon she was gifted with pajamas (a tradition from my family).  Unlike last year, she immediately took to opening her gift.
Opening this gift was essentially the culmination of what amounted to days and days of trying (and sometimes not trying) to be good and not open the presents.  She had a fun time and required little assistance.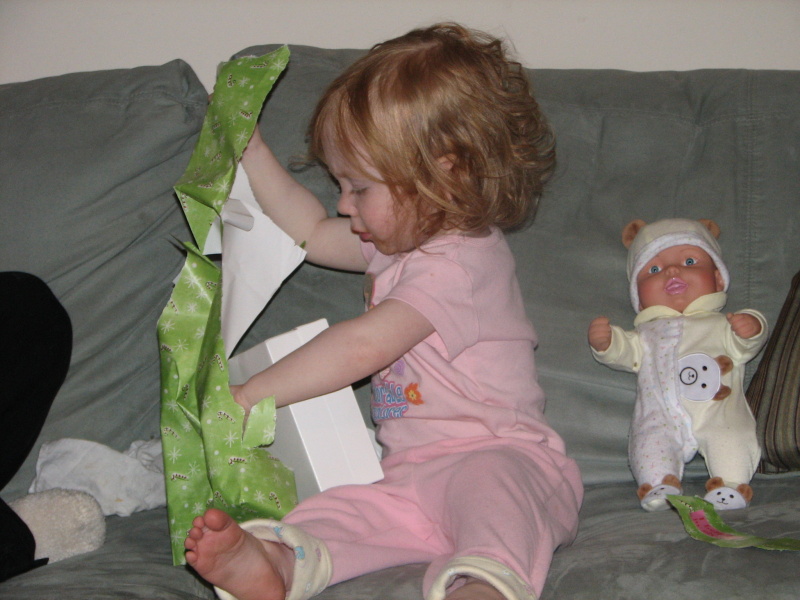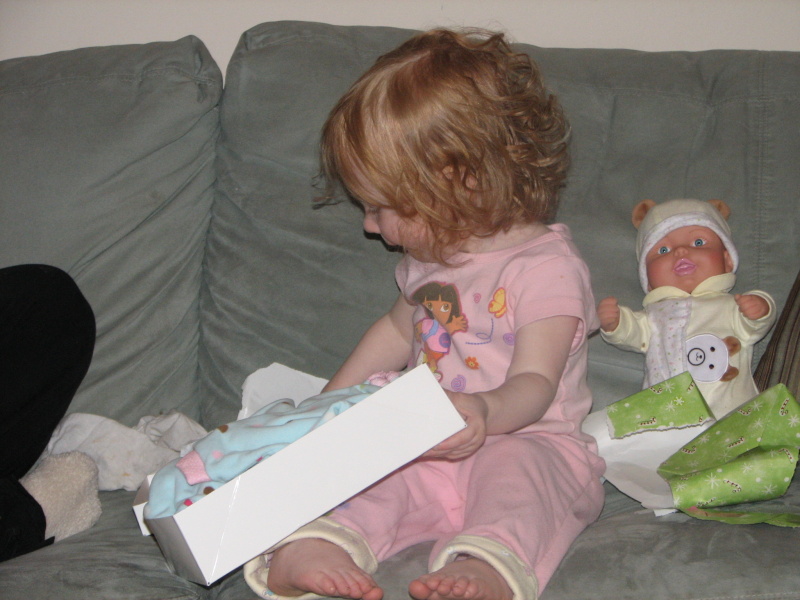 She was very excited to find her pajamas.  We're looking forward to spending Christmas Day together, and hoping we won't be quite as sick as today.
Recently, we had some photos taken by a photographer who attends our Adult Bible Fellowship at our church.  The results speak for themselves.
I'll include a link to a full-size version in this post once I get it uploaded.