This is our local pumpkin patch.  I love all the palm trees in the background… it's very California.
The hay maze was a HUGE hit with our kids. They could have run around in there for hours!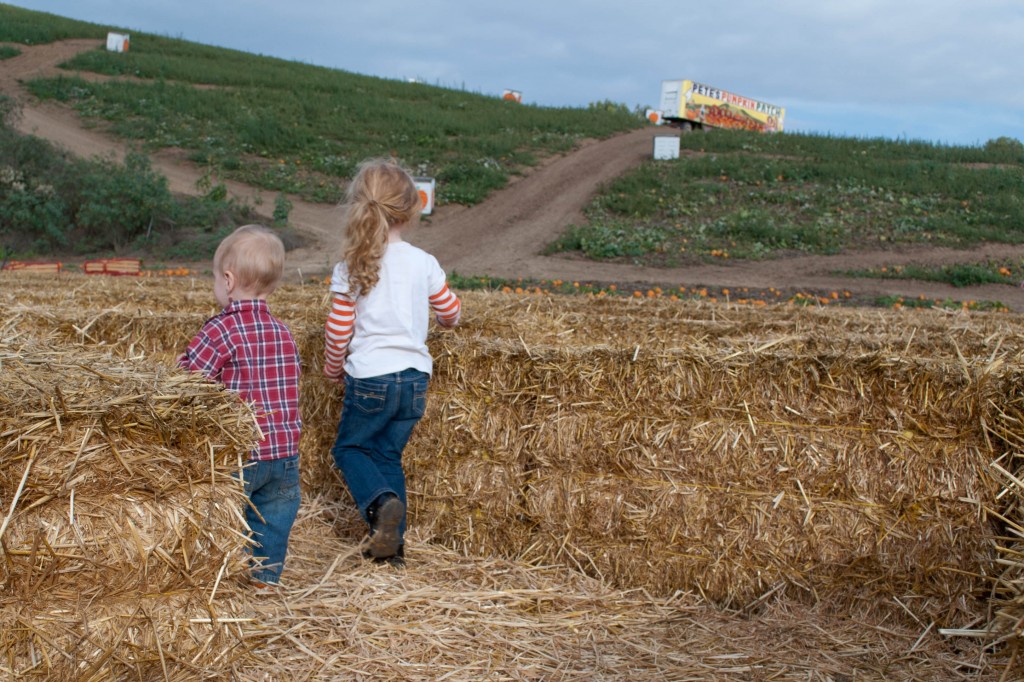 Group picture… not so much.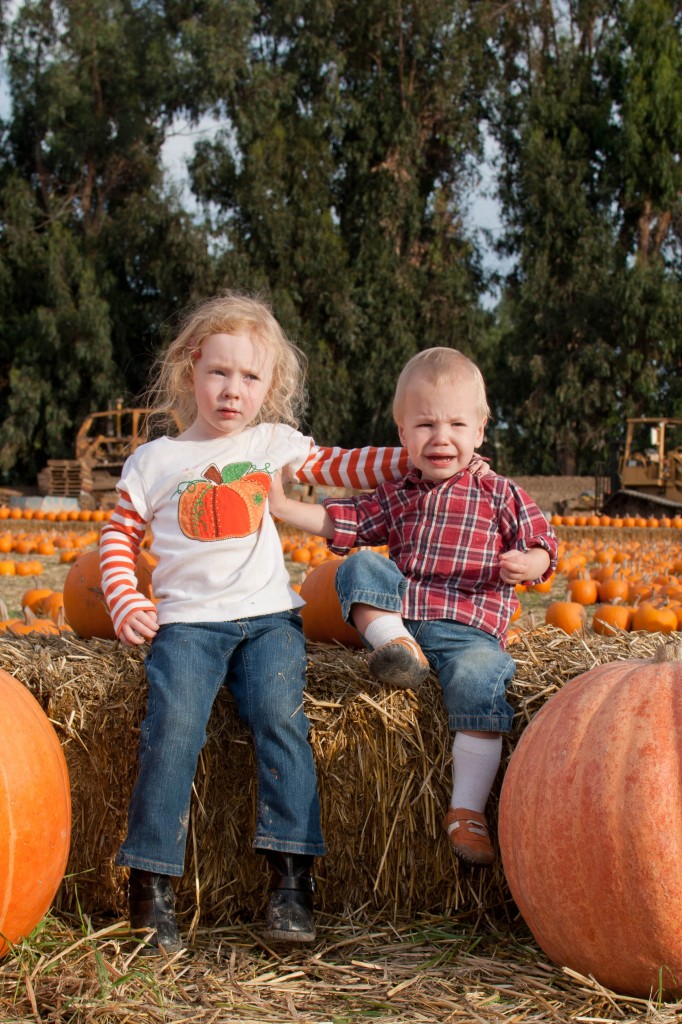 Ben loves to find the biggest pumpkin he can pick up.