Sorry it's been a while since my last post!  We've been busy with our summer activities… ballet lessons, beach days, zoo trips, and even a weekend out of town for the grown-ups…
Last week we went blueberry picking at a friend's ranch, and came home with about 5 pounds of blueberries!  Not bad considering I was picking one-handed, holding Ben in one arm (he was having a rough morning).  Natalie was a great little helper until she decided to dump her bucket out on the ground and start over… AHHH!!  But she had a ton of fun with her BFF Bekah, and other friends from church.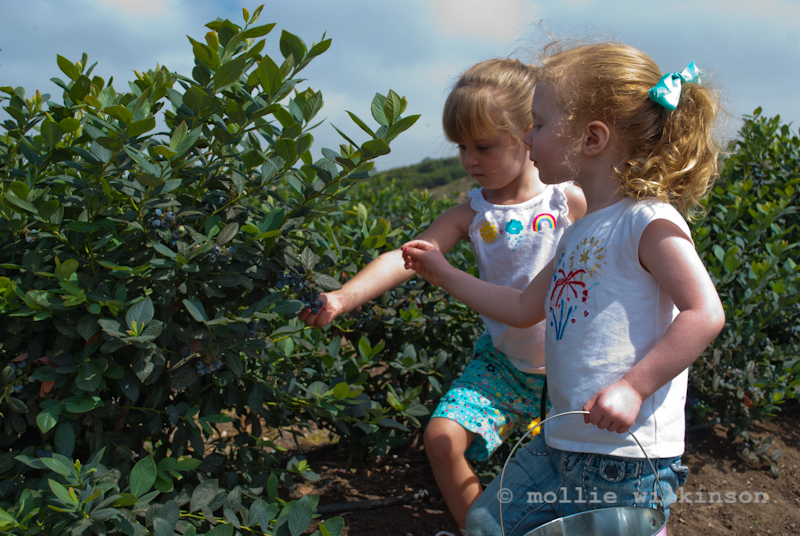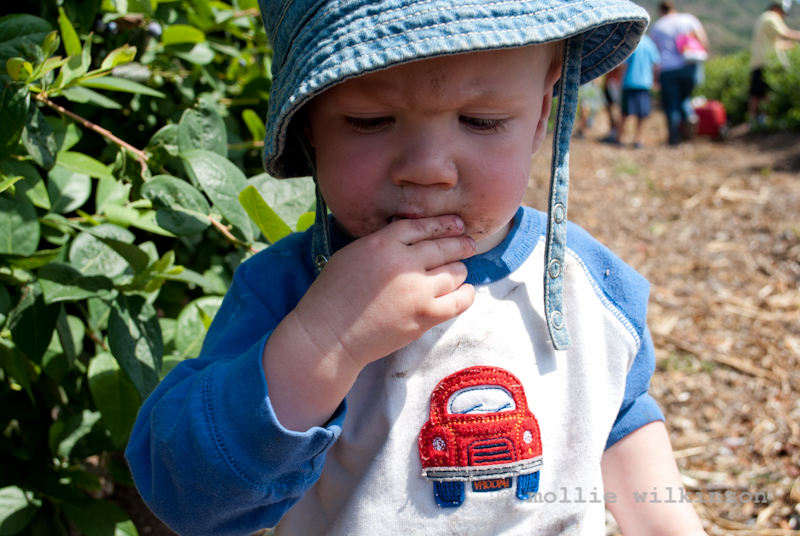 Ben was only happy when there was a steady stream of blueberries from the bush to his mouth!  I had to work hard to replace the berries he was taking from my bag.  He was covered in dirt by the end, but that's pretty much the way it goes around here.
That's what my 5 pounds of blueberries looked like… I froze 1/3, gave 1/3 to my mom, and the last 1/3 was eaten fresh within a week.  I didn't even have a chance to make some kind of special dessert!