Natalie and Ben are becoming fast friends… mostly.  Ben adores his sister, but sometimes she gets frustrated trying to play with him.  The other day I reminded her to be kind to Ben and not push him.  She responded cheerfully, "I'm not pushing him, I just want to poke him in the eye!"
Don't worry, this is a genuine hug happening!
The bathroom is Ben's favorite playground, he takes every opportunity to sneak in.  Tearing toilet paper into tiny pieces is actually one of his least mischievous bathroom activities.
Natalie and her girlfriends are already putting Ben to work and he is only too happy to help out!  He is tiny but he can push them around in the little wagon.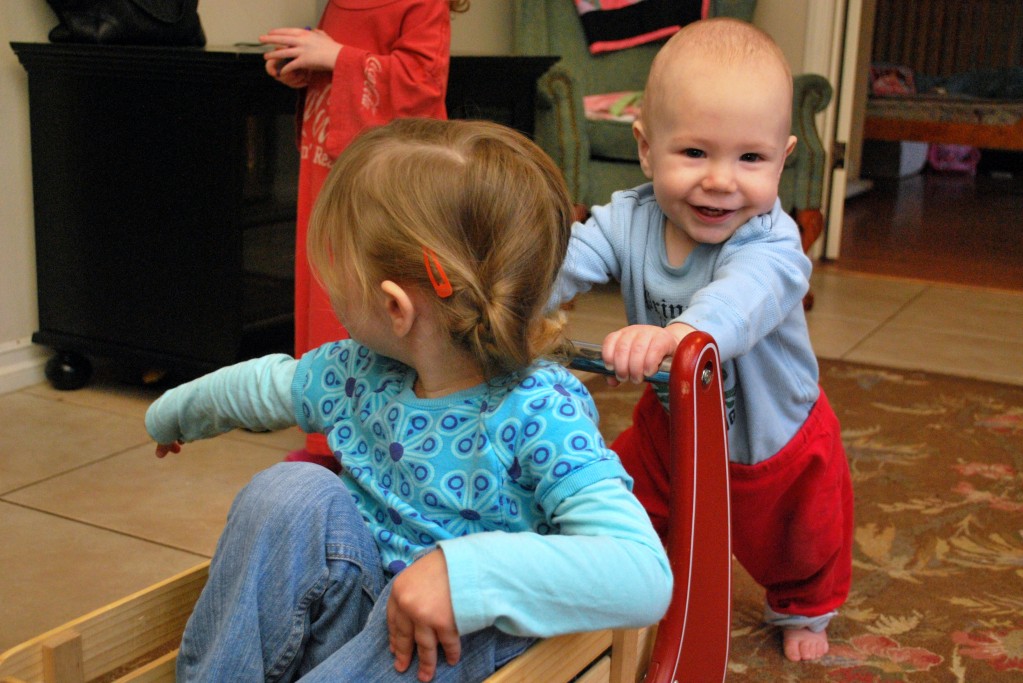 Here's just a cute one of Nata and her BFF Bekah cozied up watching a movie in my bed on a cold and rainy morning!