Today we had a wonderful time spending New Year's Day at the Santa Barbara Zoo!   It will likely be the first of many trips this year, since we bought the family membership pass.  I'm sure it will be a great investment, because Natalie LOVED it!  She used her extra-high-pitched "excited voice" the whole time, that's how we can tell. 🙂
It was a beautiful day in Santa Barbara, as usual. We got there right when it opened and there were only about 10 cars in the parking lot– NICE!
The flamingos were an unexpected favorite for Natalie.  Why did she have to love the smelliest exhibit?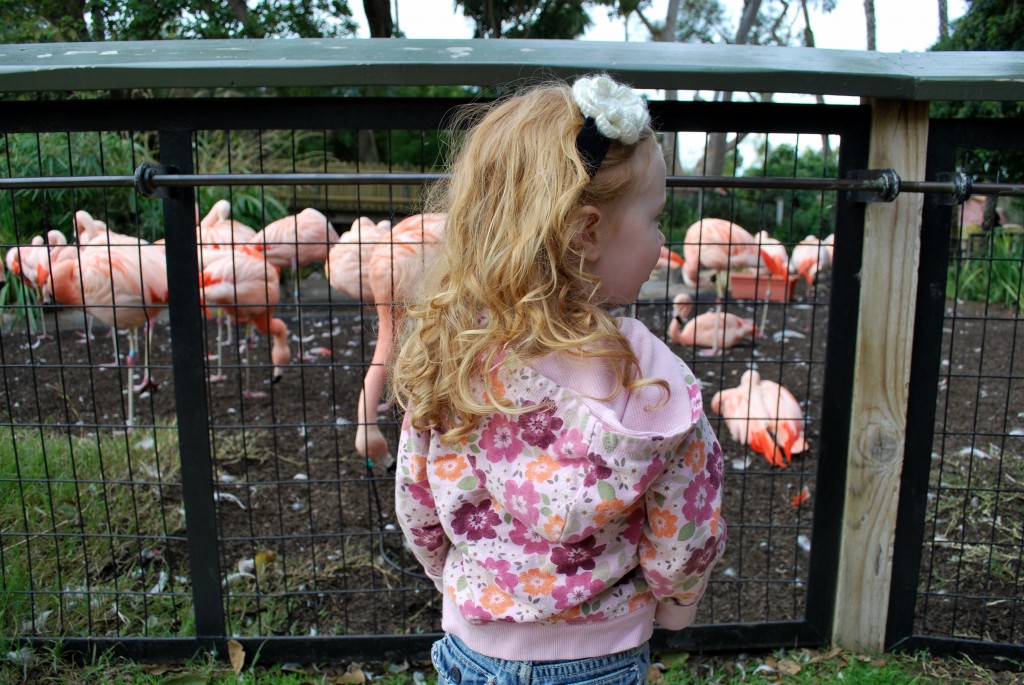 She was pretty excited to see elephants, too.  We watched a little video about them on the zoo website the night before so she was totally prepped.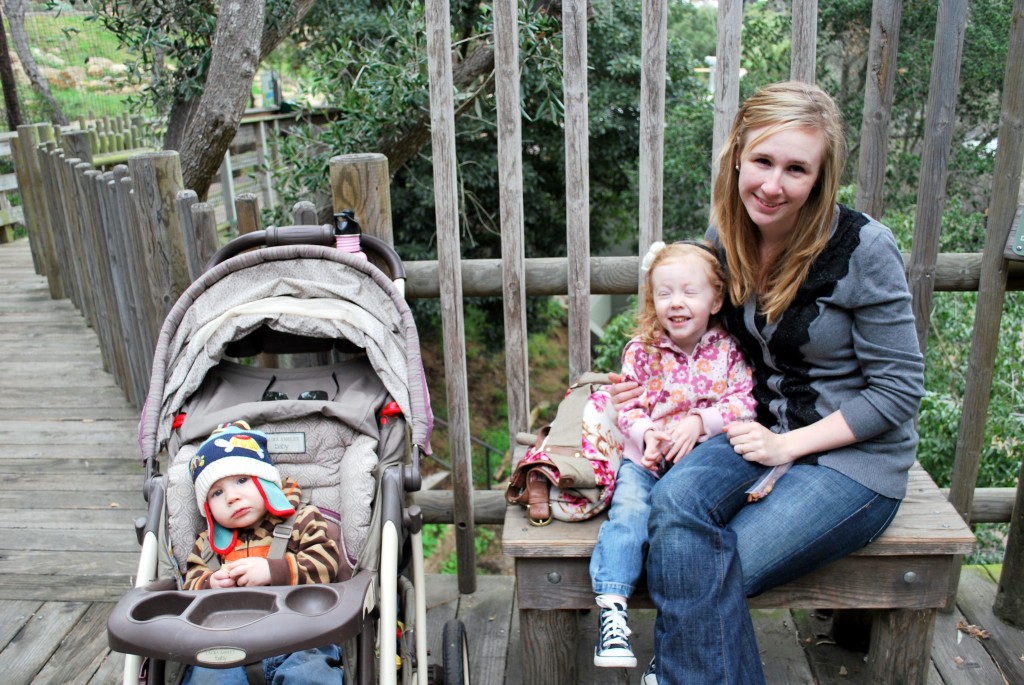 We stopped for a snack… Ben is so cute!
Andy and Natalie rode the train while I hung out with the napper.  Ben had a great time then took a nap when he got tired.  Yes, he really is the most agreeable kid ever.
The birds are always a favorite for me.  I have always thought that being a zookeeper would be an awesome job.  I have no interest in pets at this point in my life, but I've always loved animals and working with them.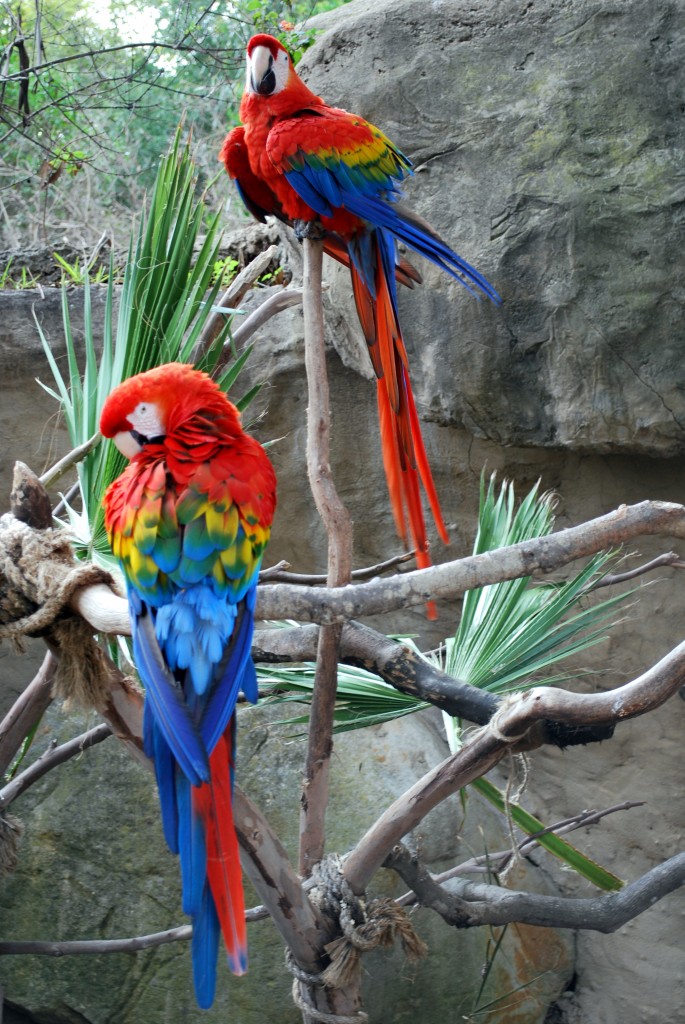 This was a fun way to spend New Year's morning, and we are looking forward to more visits this year!