This was the first year that we did anything on Halloween, since Natalie is finally old enough to appreciate it! She dressed up as an elephant, her favorite animal thanks to The Jungle Book. Natalie gets REALLY into character, too. She makes her elephant noises and if you call her Natalie, she will say, "I not Natalie. I am baby elephant!"
We went Trick Or Treating on Ventura Boulevard, where our church has games and the businesses give out candy. It was really nice because it was during the day and didn't have any of the gross or scary parts of Halloween! It was also hard because that morning I had been on a long run, Andy had thrown out his back, and walking didn't sound so great. But it was worth it because Natalie loved it. She was shy but so amazed that people were putting candy in her bucket. She would go into each store and whisper "Trick or treat!" and then "Thank you!" in a tiny voice.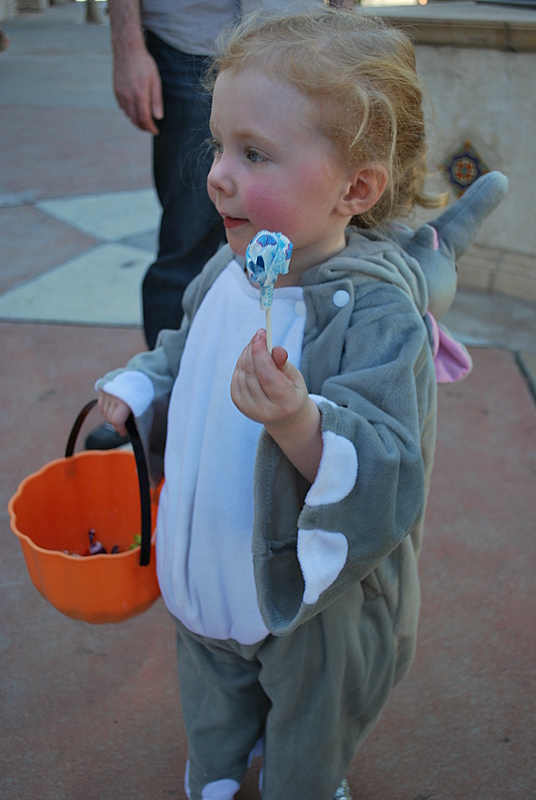 The "soccers" (suckers) are her favorite. I like how the costume is all wrinkly like a real elephant. Thanks to my mom for finding it!
She refused to wear the hood part of the costume while she was trick or treating, and I can't blame her– it was 85 degrees out! There's a picture of it on in case anyone was wondering. 🙂