Andy told me we had record numbers of subscribers after last week's post! Yay!
However, we did not have a record number of comments. What's up with that?
I'm thinking about blogging more, as I have lots to say sometimes, but the lack of feedback is pretty discouraging. If you read a post, at least leave me a comment so I know you care!  It's the polite thing to do in the blogging world.
Thank you to the regular commenters… you know who you are, and so do I. We're really glad you enjoy our pictures and news! 🙂
Now, a few pictures from this past weekend… it was a busy one! A wedding shower for my friend Bethany (complete with toilet paper wedding gowns… Natalie was in paradise) and a trip to Oceanside to visit the JCJC Wilkinsons (they have some cute pictures as well! Check them out and leave a comment!).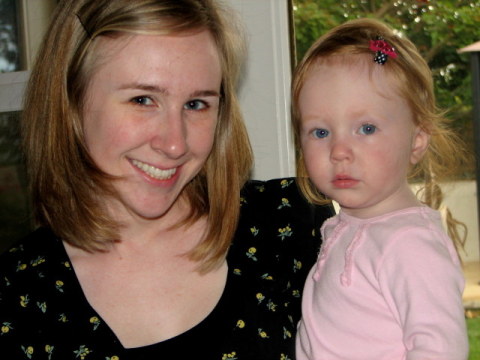 (That's my team's dress, which won the contest, by the way… just had to brag about that!)